San Francisco Soundbox
—
Studio: an otherwise co.
Soundbox is The San Francisco Symphony's eccentric sibling. Started in 2014, Soundbox is a new pop-up music series that takes place within an industrial rehearsal space around the corner from SF Symphony.

Focused on "creating an alternative to the alternative", the experience is quite mysterious—offering a new way to digest music through multimedia projections, art installations, and more.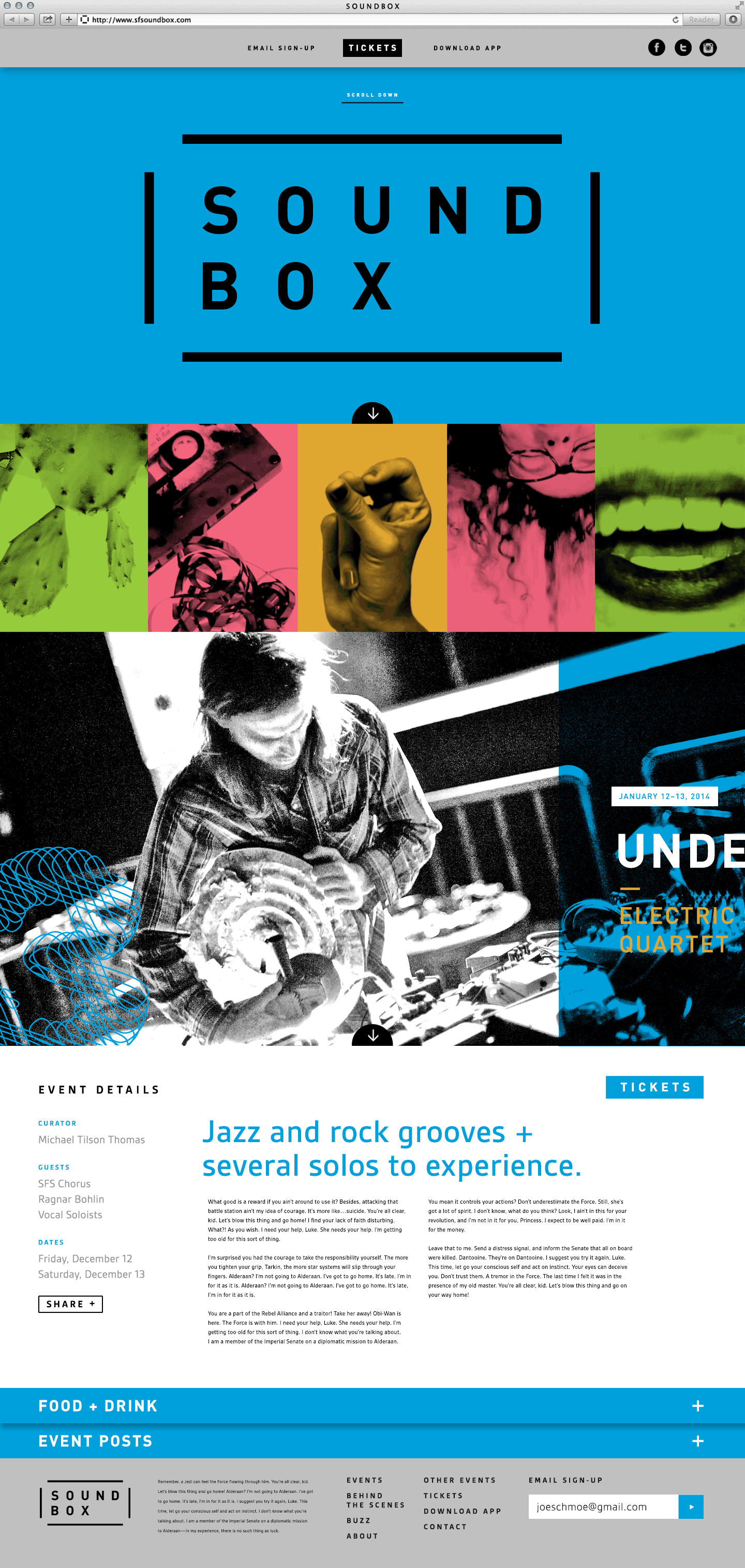 ↑ Early concept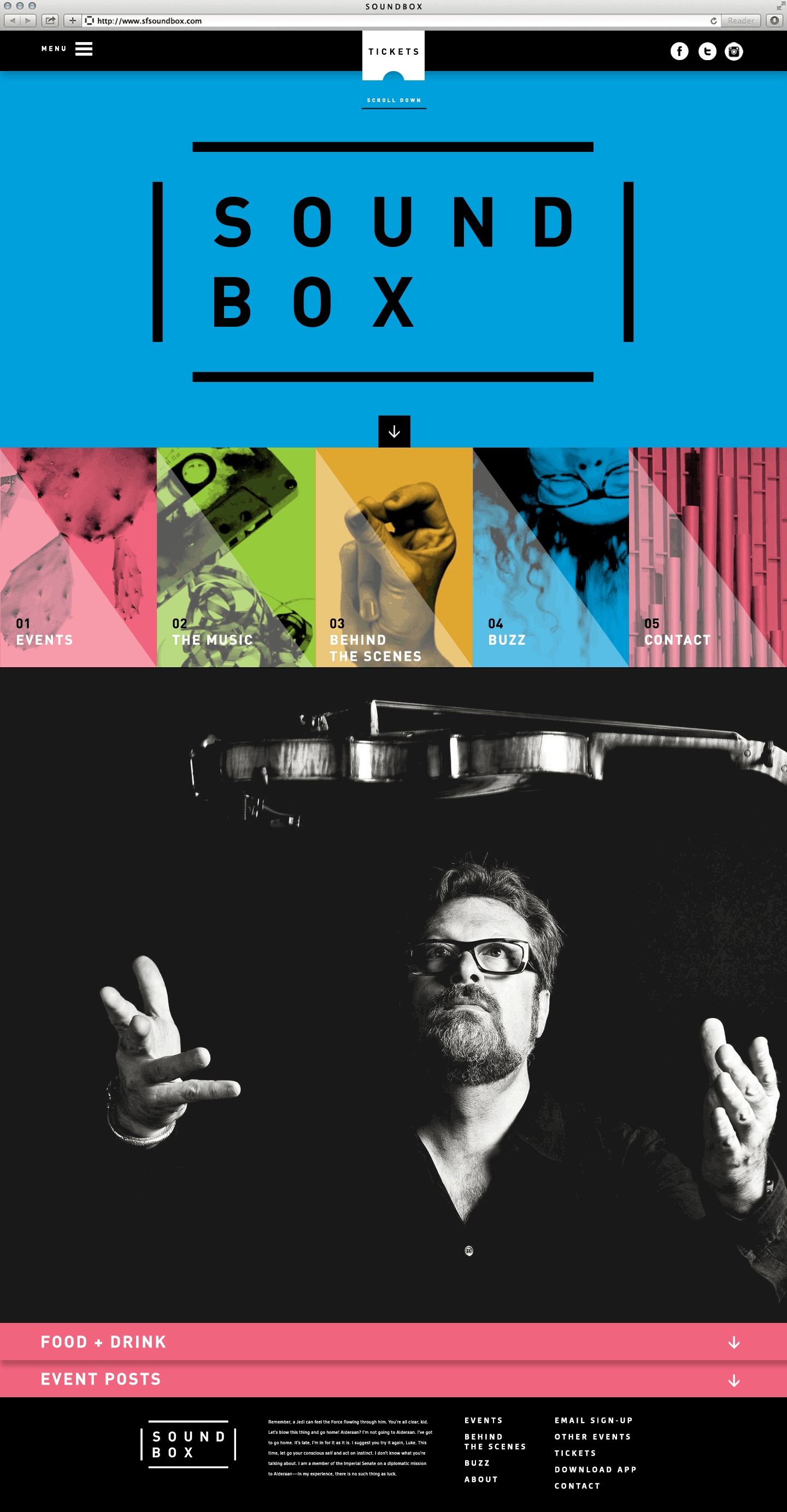 ↑ Early concept
↑ Finalized design (parallax scroll, animated features)